GROWING PROFESSIONAL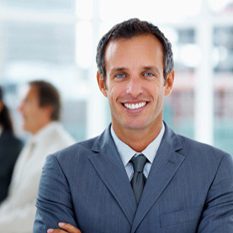 A young professional at a leading Private Equity Firm had recently made Partner and he was looking for an investment advisory relationship that understood his unique set of issues. His initial goal was to develop a long term investment plan that was customized around his growing private equity holdings and took into regard his need for liquidity due to Partner capital calls. Given his firm's multitude of global investments in publically traded companies, he also needed a portfolio strategy that negated the conflicts of interests/regulatory issues that arise from traditional stock picking strategies. At Miracle Mile, he found a firm dedicated to customization and comprehensive advice.
After numerous meetings to review his current investments and pinpoint his long term goals, we were able to incorporate his private equity holdings in our analytics and show him a customized, overarching risk profile. From this "risk profile," we were able to develop an ETF focused allocation that ensured the client was not "doubling down" on certain types of risk. Given his specific overweight to the Health Care sector, we initially built a customized portfolio of ETFs that invested in a broad array of asset classes, including gold, oil , bonds, countries and equity sectors (ex health care).
Over the last several years, the client's initial need for liquidity has been replaced by a need to invest the large annual Partner payouts triggered by exceptional performance of his firm's private funds. During that same period, he and his wife have also expanded their family to include two beautiful children. With his growing family and his growing wealth came a growing need to adapt his long term investment plan to address his new sets of needs.
As a result, we have subsequently opened additional family accounts with varying risk profiles aimed at meeting the client's expanding financial goals. Through our multi-year relationship, the Miracle Mile team has shown to the client the value of an adaptive client-focused investment model that focuses on investment solutions not investment products.